If you've visited our blog before, you've probably learned quite a bit about the finest foods you can expect to munch on at various Marrakech restaurants. But as the saying goes, "pictures speak a thousand words," and that's why simple descriptions won't do them justice. We're going to give some popular meals served at the best restaurants in Marrakech the visual treatment.
The Best Restaurants in Marrakech Makes Veggies Exquisite
For all of you vegetarians, vegans, and parents with kids who don't like their greens, visiting Marrakech restaurants will seem heavenly. The Red City's top chefs can turn ordinary salad and vegetarian dishes into scrumptious platters that burst with an array of colours, flavours and aromas.
Egg and Aubergine Brunch Dish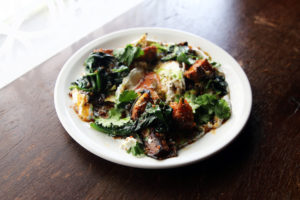 Moroccan Carrot Salad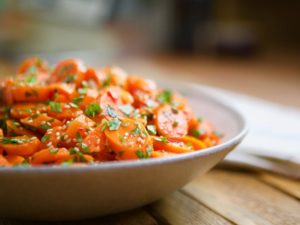 Moroccan Tomato Salad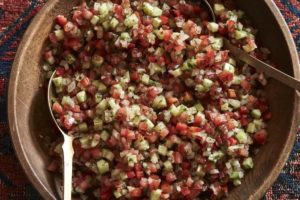 The Lambtastic Meals of Marrakech
Lamb tagine is one of the most requested and highly rated food items in Marrakech restaurants. There are many different ways to prepare lamb tagine of course, whether that be in its seasoning or the sides that chefs prepare along with the lamb dish.
Lamb Tagine Platter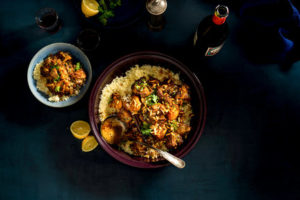 Lamb Tagine Stew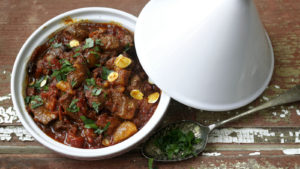 Lamb Tagine Stew (along with sardines and veggie platter)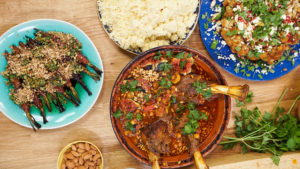 The Red City Serves Up the Tastiest Dishes from the Deep Blue
You might think of lamb and chicken as the main meals visitors consume at Marrakech restaurants, and this is true to some extent. But seafood is also a very popular food choice in the Red City. Don't let its desert location fool you – both travellers and locals alike order seafood in Marrakech in great numbers, whether it's at restaurants, in markets or elsewhere.
Moroccan Sardine Tagine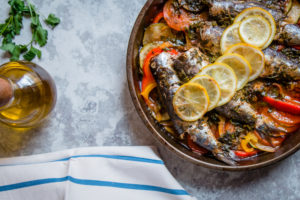 Stuffed Calamari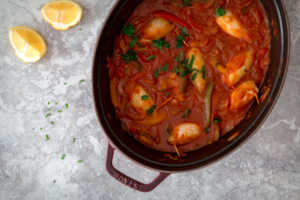 Moroccan Fish Tagine with Lemons, Olives and Veggies
The Cherry on Top – A Look at Moroccan Sweets
Make no mistake: the Moroccan people like their sweets, as do visitors. Both crowds have every reason to enjoy these desserts because they're often some of the tastiest treats on restaurant menus in Marrakech. Moroccan pastry chefs deliver some of the most unique desserts in North Africa, and these treats will leave an indellible mark on visitors' taste buds!
Ras-el-Hanout Ice Cream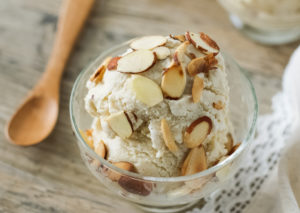 Sfenj Moroccan Doughnuts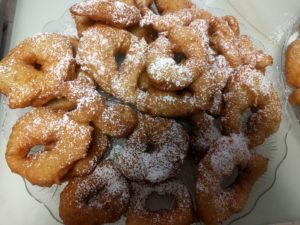 Moroccan Pastilla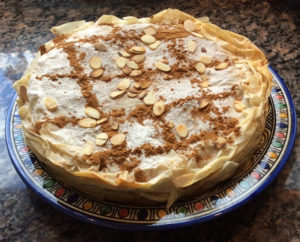 Appealing to the Eyes, Satisfying for the Tongue
The eyes are the window to your soul and in Marrakech, they are the gateway to fine dining. The picturesque displays of the Red City's most popular dishes are one of the reasons why many people are drawn to its dining scene.
A quick glance at these images may turn into longer stares and a desire to indulge in what Marrakech restaurants have to offer. And when that happens, just remember that you'll only be able to fulfil that desire by dining at an authentic eatery in the city!
Tired of staring at these pictures now? Contact us to reserve a table at our Le Trou Au Mur restaurant now!